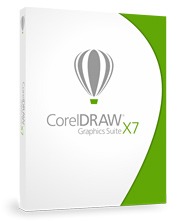 Released the sixth update to the package CorelDRAW Graphics Suite X7. Like the previous version, it is free for premium members and subscribers. It also includes features for update 1 through 5. Released: 2015-09-08. File CDGSX7Update6.exe (285 MB).
The main advantages of update:
Windows 10 compatible.
The new community site helps automate tasks with macros and create custom tools. Also includes in-depth programming articles to guide and inspire you.
Split an object using the Premium Knife tool and CorelDRAW lets you choose whether to convert outlines into curve objects or keep them as outlines.
More advices from the experts.