When I only started working as a graphic designer, I often faced the difficulty of finding a vector drawing app that would tick all the boxes for me. Then, I discovered Amadine – a graphic design application for Mac, iPhone and iPad. Since then, I rarely use other services. Amadine combines all the essential tools with a convenient user interface, which turns my work into enjoyment.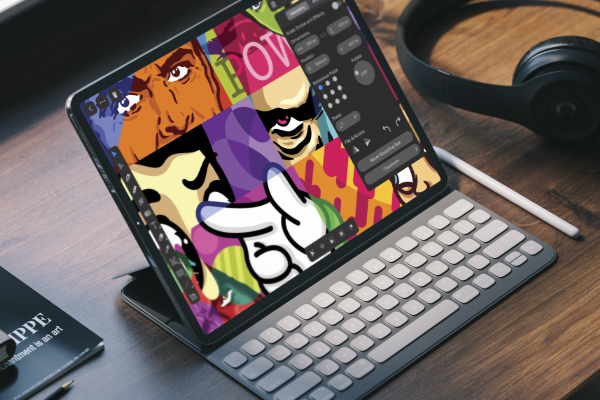 Often, the complexity of tools offered by other graphic design applications would put me off. But with Amadine, I found myself learning and utilizing various tools almost straight away. It guided my learning process and enabled me to complete the first assignments almost effortlessly.
The application allows users to create illustrations, charts and graphs, and branding and can be invaluable for more complex projects, such as web design, user interface, and print projects. It offers a very comprehensive toolkit, as you can utilize more than thirty instruments for drawing, editing, slicing, and typing!
It grasps all aspects of graphic design. For instance, you can use the Draw Tool for more advanced drawings to create hand-drawn images and enhance your work quality by applying pressure-sensitive strokes if you are using a graphic tablet. You can even create your unique strokes and save them to add your personal style to the drawings. The gradients, hue options, and live effects offered by Amadine are a great help too! So, you can carry over all the crazy ideas that come to your creative mind straight to your desktop.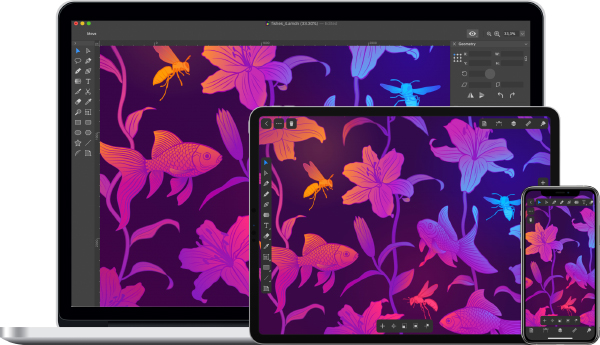 Plus, they offer an excellent solution for projects that require Text Editing. I found this tool very helpful when starting my career. I used to work with typography quite a lot. The application provides outstanding creative solutions to place text in shapes, use diverse font options, set text spacing, and many more, which, in my experience, is quite uncommon for a vector graphic design software.
On top of the advantages above, the app has both Mac and iOS/iPadOS versions. I find it extremely helpful that the application is available to be downloaded not only on your Mac computer but also iPhone and iPad. This way, I can carry my work around with me, show it to clients and make changes on the go.
When compared to other vector graphic apps on the market, Amadine has substantial advantages that make it stand out.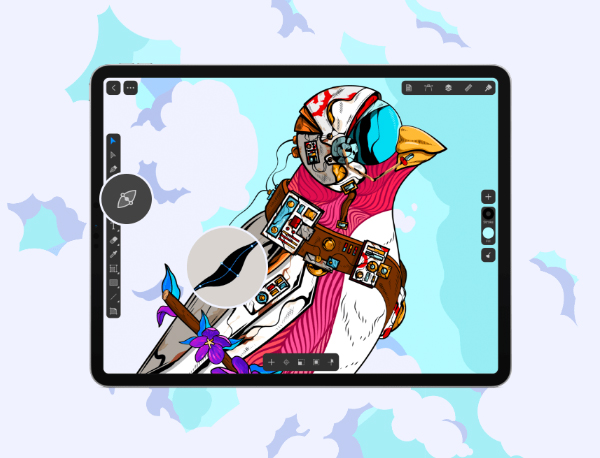 I'd definitely recommend the Amadine app because it is equally suitable for beginners and graphic design professionals. For me, it ticks all the boxes: convenient workspace, straightforward interface, excellent format support, and a comprehensive toolkit. If you want to try it out, but feel hesitant whether it will suit you, I advise downloading a Free Trial version, which is available on Amadine's official website and in Mac App Store. Once you complete the in-app purchase of the App Store application, both the iPhone and iPad versions become fully featured across your devices.